It all begins with the right question.
Our series of key questions have been developed over the past 15 years by experienced documentarians with the help of professionals in counseling psychology and neurology. Unique interviews are created based on factors like age and demographic and we are continuing to develop smart, dynamic interview questioning technology that aims to illuminate what's truly authentic and to direct individuals towards answering the ultimate question: "Who am I?"
Our team works closely with you to build the perfect interviews for your unique story-capturing ambitions.
↓
The StoryQ Kiosk
Your built in, personal film crew. Used to capture thousands of stories worldwide, this self-lit, self-sufficient kiosk is our premier video interviewing tool.
User-friendly app interface makes it easy for virtually anyone to use

Captures HD video

Customizable onscreen interviewer & questions

Customizable branding

QR code login option

Automatically and securely sends footage to our S3 Cloud Story Vault

Universal desk mount with adjustable height

Simple set up and handsfree operation for facilitators
Pricing available upon request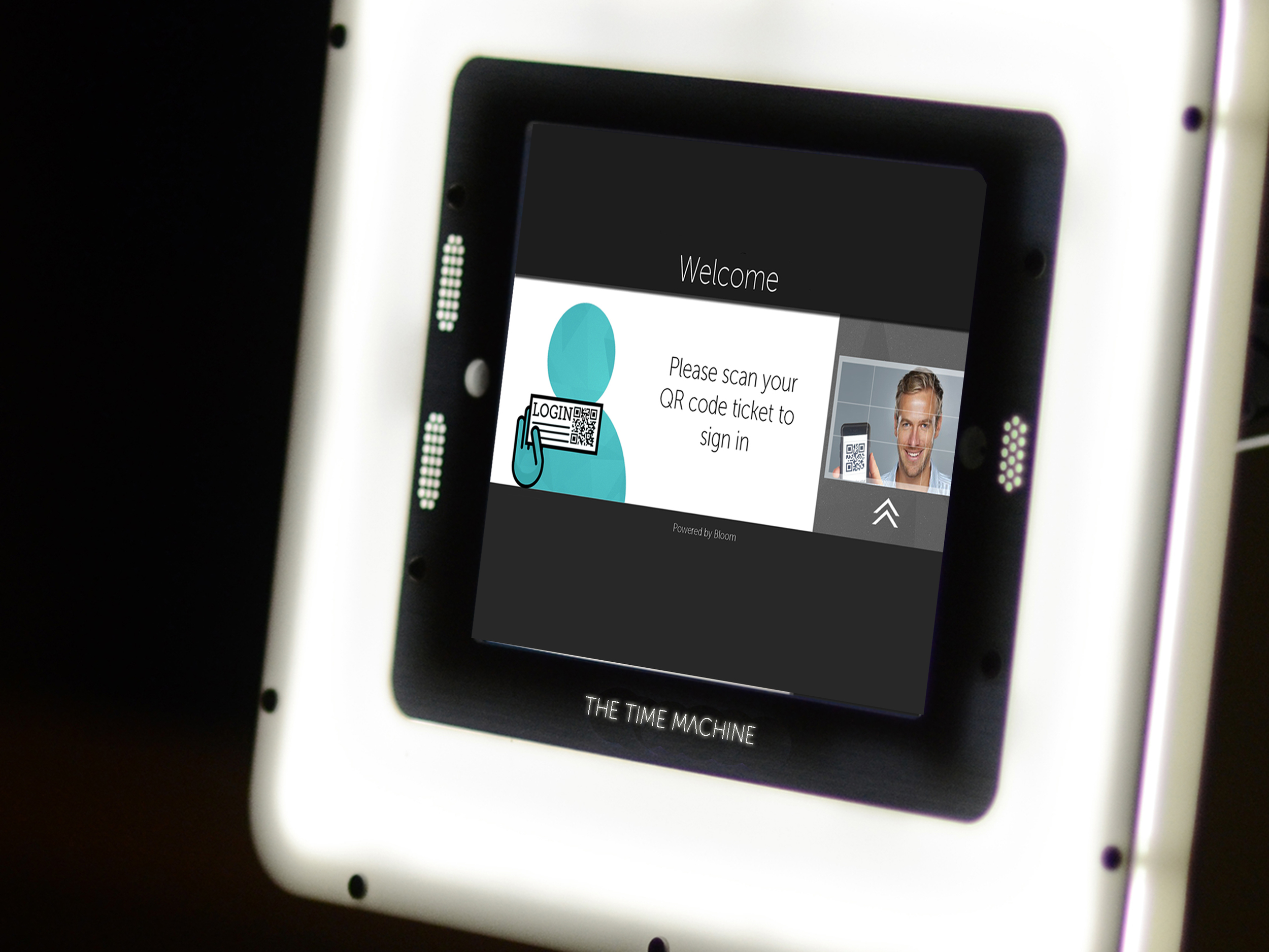 The Time Machine
Step into the Time Machine to take a journey through your past, present & future. The Time Machine is a solution for organizations that do not have a private space for the StoryQ Kiosk to conduct interviews.
Sound dampening design makes users feel safer to share their vulnerable information

Built-in StoryQ (benefits above)

"Recording in Session" light

Exterior touch screen iPad for inspiring and informing new users

Customizable exterior colors
+ More
Limited to the Continental U.S. and Canada
Delivery & installation service available
Pricing available upon request

Mobile Apps
Custom mobile apps for you or your organization. Paired with the periodic in-depth StoryQ interviews, the mobile app gives you and yours a means to capture life as it happens.
Integrates with StoryQ accounts

Daily, weekly, monthly & special occasion prompts

Open recording option

Ability to upload any video or image from your device

In-app video browser

Custom questions, branding and login account integration for organizations
Available on iOS & Android fall, 2019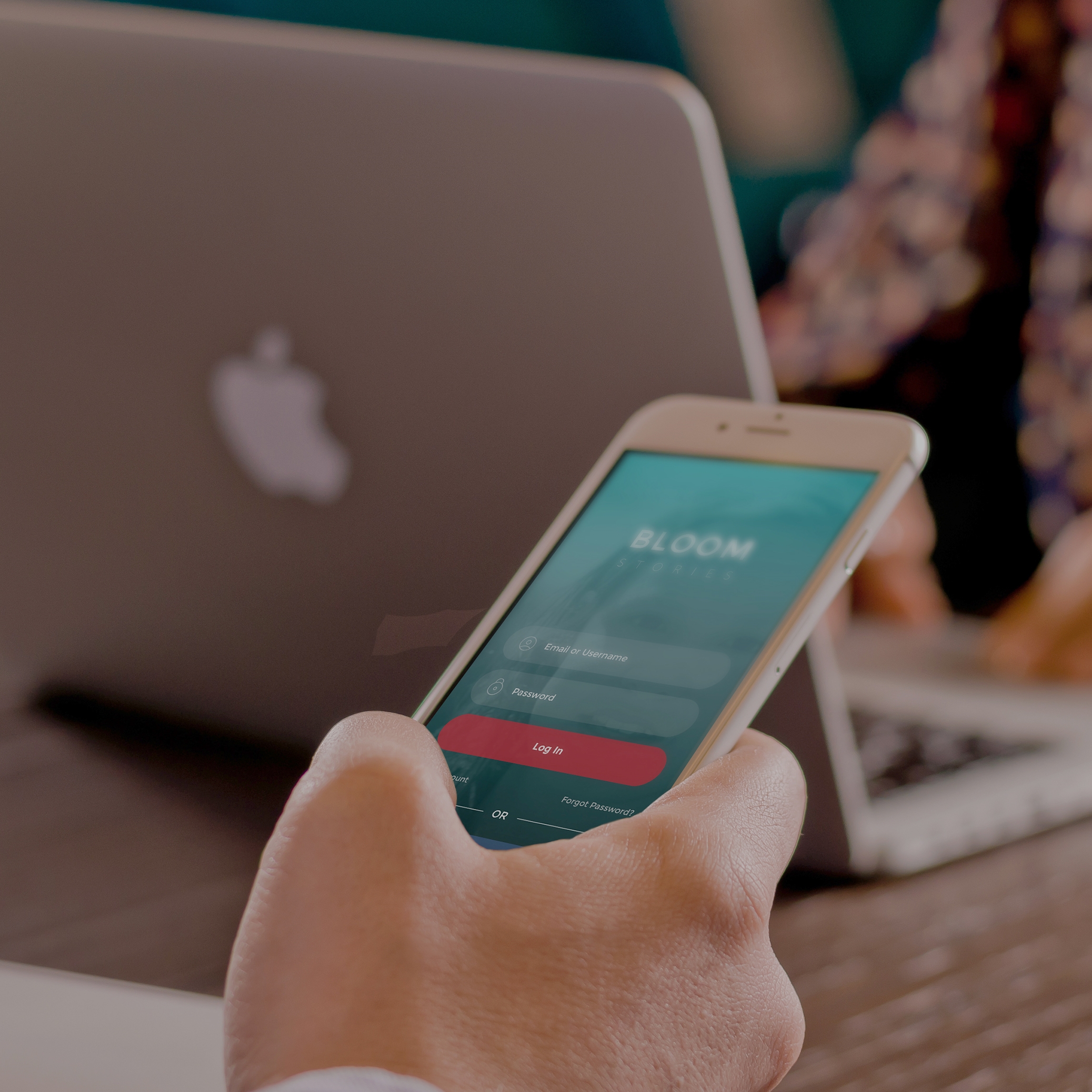 Cloud Story Vault
Worry-free secure storage for your invaluable footage. We've developed all of our apps with your privacy as our top priority and have teamed up with Amazon's S3 to provide an automatic and exceptionally secure storage system.
+ Learn more about the mechanisms used to store, archive and retrieve the video footage
Our Cloud Story Vault S3 servers are distributed and mirrored for redundancy, so we cannot say where any particular file is physically stored at any particular time. This provides an added level of security.
Files are offloaded via secure Wi-Fi connections to our secure Amazon S3 account immediately after recording each clip or response to a question.
Files are offloaded in "slices" and reassembled on the server side, so there is zero risk of viewable video being intercepted via internet hacking.
When time comes to retreive the files, or for files to be transferred to a client's data servers, the archives may be accessed via our proprietary web-based download service using a password which will be created specifically for that purpose.
For complete details on file security, visit: http://aws.amazon.com/security/

VIDEO BROWSER
View and download your private videos with ease. Admins may use this as a hub for their organization's footage, depending on individual privacy agreements.
STORY EDITING
Pick and choose which responses you'd like our video assembler to edit together into one custom file, refined with transitions and title cards. Professional editing service available upon request.
TRANSCRIPTION
Turn your "talk-to-text" with our video transcription service add-on. Used for flagging key words, data collection, literacy/ writing education and other special needs.